Services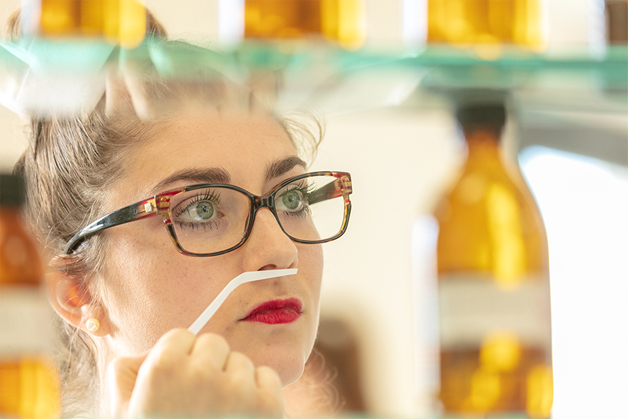 R&D creations
Our pool of perfumers works in an exceptionally modern environment in close collaboration with the sales and marketing teams, who are always eager to place their experience and creativity at our customers' disposal, offering the most innovative olfactory styles. Sharing your creative spirit!
The laboratory creates these fragrances using a wide range of natural materials and synthetic aromatic molecules, selected with the greatest care and entirely consistent with a modern, innovative approach to perfumery. Concept Aromatique has all the necessary technical resources to create fragrances in line with best practices, and has received the Grasse Expertise label.
Laboratory and quality control
The Laboratory and quality control department adheres to rigorous standards and applies tried-and-tested processes.
The raw materials that we use are submitted to strict and methodical inspections, and this is also true for everything we produce, guaranteeing the quality that our customers expect.
We ensure absolute traceability of the raw materials in our base, as well as all our creations, using classification by batch and bar code.
We comply with current regulations and carry out regular updates thanks to our teams' know-how, the regulatory monitoring subscribed to with COSMED (trade organisation) and the assistance of external partners such as LISAM, recognised experts in the field.
We are also equipped with the latest-generation analytical instruments, ensuring quality and competitiveness in a constantly growing market.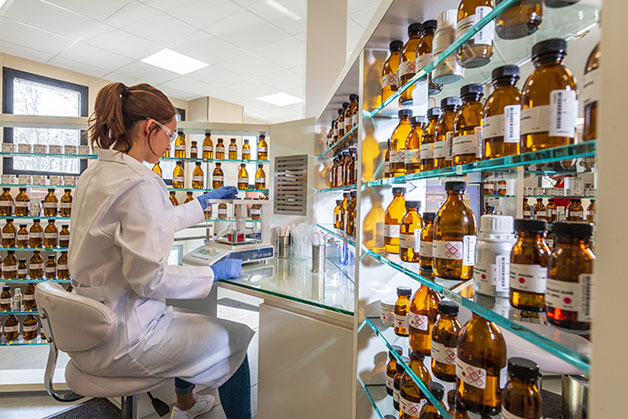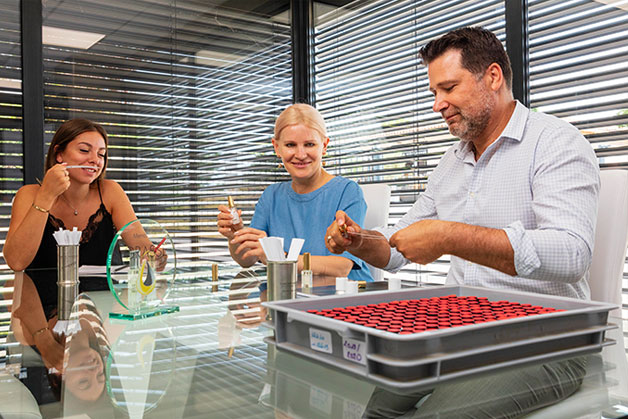 Assessment and Marketing
Concept Aromatique assists you in developing your projects and provides you with unique signature fragrances that cannot fail to appeal. In order to meet your requirements, the assessment department continuously analyses major international olfactory trends, and works closely with R&D and the sales force. We offer personalised fragrances, specific to each project and consistent with the desired end use and current legislation. We are dedicated to ensuring that our products evoke true emotion!
Production
Concept Aromatique has considerable technological resources enabling production teams to prepare fragrance formulas with precision and speed.
Employees are specially trained at the work stations to ensure optimum safety and smooth production processes, with exemplary traceability since all batches produced and raw materials used are tracked by bar code.
Concept Aromatique can adapt production capacity and lead times to suit customers' imperatives.
Concept Aromatique complies with the perfume industry's best manufacturing practices, for which we have been recognised by Grasse Expertise.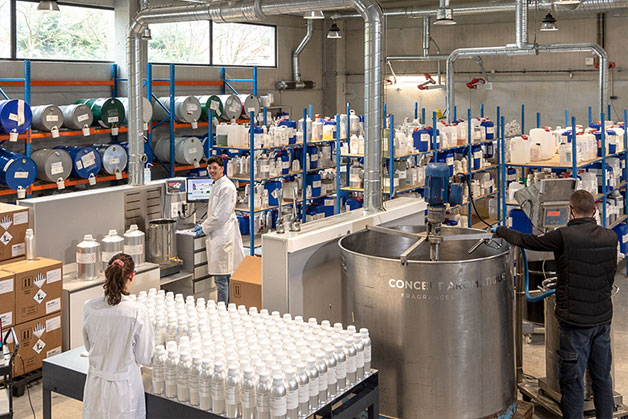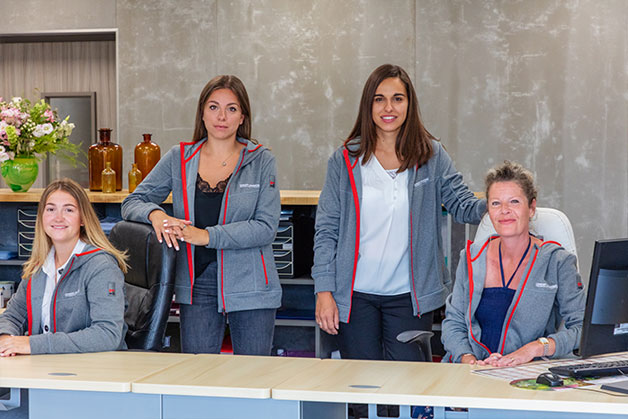 Administration
Our administrative department comprises purchases and logistics. The purchasing department selects raw materials to stringent standards of quality and provenance, and is in constant communication with our pool of perfumers, as well as all the independent perfumers with whom we have a relationship of trust and who wish to share their expertise. This enables them to optimise stock management so that we can always meet our customers' needs. The logistics department allows you to track your orders effectively and can help you with all shipping arrangements. You benefit from a personalised, confidential service to suit your requirements.
Independent perfumers
A number of independent perfumers, all driven by outstanding creativity, use our facilities, which offer peace of mind and safety.
We welcome you to our site and to the full range of laboratory and regulatory services that we provide. The provenance of the raw materials used to produce our formulations is entirely transparent.
We work closely and discreetly with independent perfumers, who adhere to our values and with whom we have built relationships of trust. Concept Aromatique offers a personalised service tailored to your expertise and to every olfactory style.
We provide support in developing your projects, doing everything within our power to meet your expectations, and place our production facility and procedures, essential for the highest standards of quality, at your disposal.
Formulation and blending are carried out in Grasse, France (Grasse Expertise), the historic, world-renowned birthplace of perfumery.
Creators and independent perfumers, we are at your service to analyse and define with you the system most suited to your requirements, and which will allow you the freedom to devote yourself to expressing your often unique and personal olfactory styles, following in the footsteps of the greatest legendary perfumers.